Project Description
A good Corporate Video throws light on what a company stands for, its values and culture.

However, most Corporate Videos are considered abstruse due to technical jargon and corporate speak. The key challenge lies in narrating a company's story in an engaging manner.

Colliers, a global leader in real estate services and investment management, approached us to narrate their brand's story. This video would be then showcased at an International Conference.

So, what was the challenge, you ask?

Let's dive straight into that then!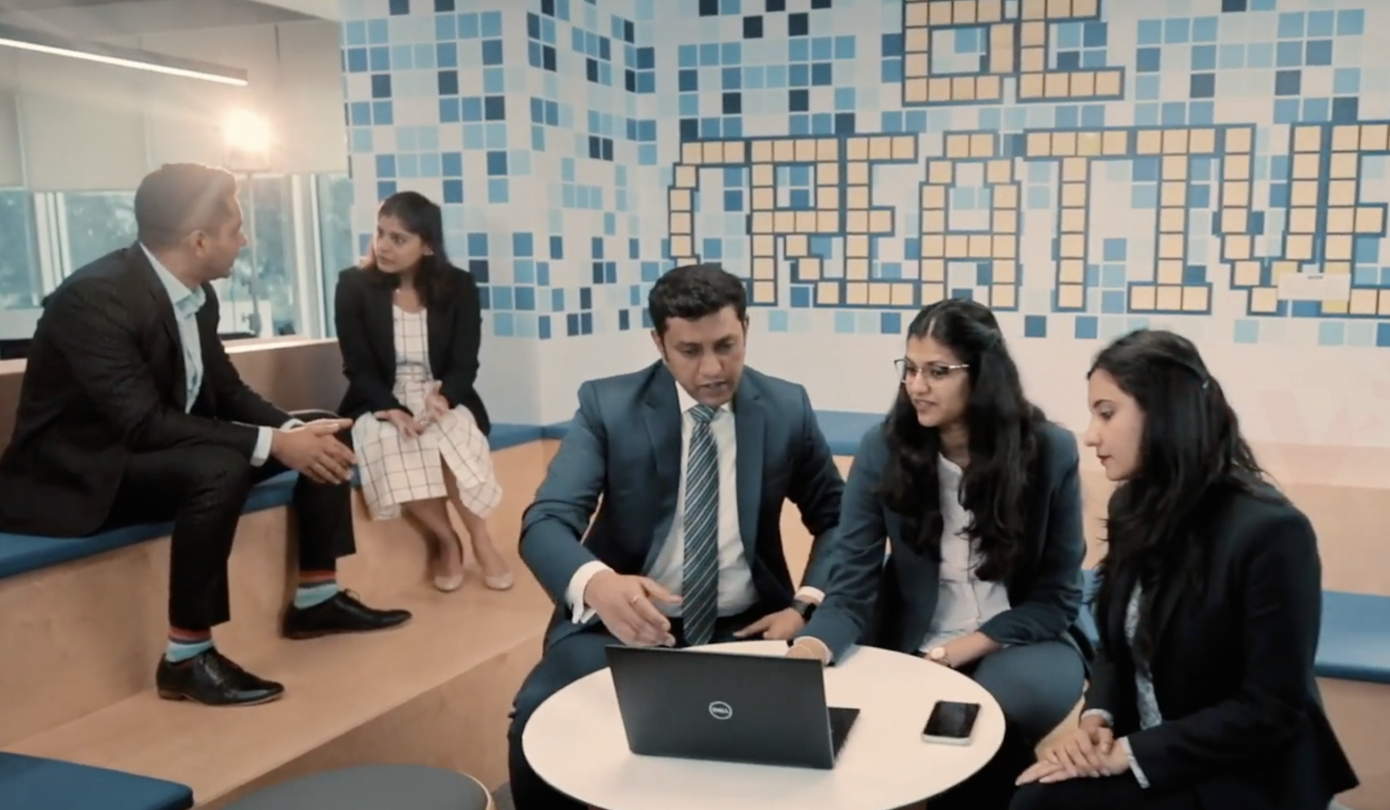 Problem Statement
Colliers is a Canadian-based company. Often, when an international brand establishes its front in the Indian subcontinent, it is perceived as culturally different.

Colliers, however, wanted to be recognised as a brand that is grounded in Indian culture and values.

Secondly, Time.

We were in a time crunch. Colliers had a conference in a week. So, the entire shoot had to be planned, shot and executed within a limited time frame.

The key was to maintain our "beyond industry standards" production value with a quick turnaround time.
But how did we do that?
Solution
Creativity. Hard work… And lots of coffee!

We envisioned a concrete plan and pipeline – Right from the script to the final production schedule. Our goal was to wrap up the production within a day.

What made the entire shoot seamless were these checkpoints –
> Crisp Scripting and Development: The first task was to showcase India's culture and then contextualise it to Colliers' impact.
The script depicted various facets of Colliers' operations. We delved deep into how the company's leadership, under the guidance of Mr. Sankey Prasad, has been at the forefront of helping individuals and companies in the country.

> On-point Video Productions: The goal was to capture every sentiment and every vision that the company portrays. Through various cinematic techniques, we were able to produce stunning visuals.
We contrasted the company's corporate operations with the human touch of its vision and mission. Every aspect of the video was crisp, clear and commemorative.

> Planning. Planning. Planning: The pipeline of the video shoot had to be on spot. Right from the locations, props and equipment to the schedule of interviews.
After the shoot, the video had to be edited in quick time and rendered for presentation.
We were also agile in receiving feedback and turning the video in a spick of time. Just 3 and a half days to be precise.
OUTCOME
A video that wasn't just Corporate jargon, but a reflection of what Colliers stands for!
We depicted their company culture by throwing light on their leaders' perspective. Mr. Sankey Prasad was vocal about his ideas and vision. It resonated throughout the video engaging audiences and winning accolades.
It would be an understatement to say that the video received great appreciation – It stood out at the conference and showered great reverence from the viewers.
Colliers' team was happy. And so, we were happy!
Our goal has always been to listen to the clients and ensure that they alight with a smile!


Want us to create a Brand video for you? Fill the form below! 👇